Welcome
Welcome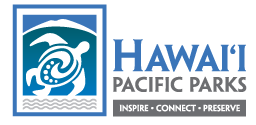 Hawai'i Pacific Parks Association, where every purchase benefits the parks.
Let our park store be your connection to the very best information on the national parks in Hawai'i and American Samoa. Many of our items are created by experts who love to share their knowledge and passion for these exceptional Pacific island parks. When you shop at any of our park stores, every purchase benefits the parks. By 2017 we had donated over 20 million dollars to our national park partners.
Become a member and save 15% off all orders.