Make Every Day Earth Day
Make Every Day Earth Day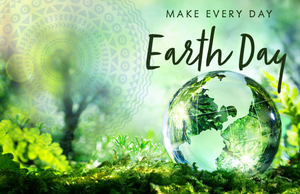 HPPA park stores offer you environmentally-friendly items all year long, so it's easier than ever to make earth-friendly choices every day. We are committed to recycled or recyclable packaging, printing our in-house publications on recycled paper, carrying a line of shopping bags and bottle slings made from recycled materials, and stocking reusable water bottles in a range of materials, styles and prices. 
Making on-the-go hydration convenient  & accessible.


WHY ARE BOTTLE SLINGS AWESOME?
 Ideal for outdoor activities and travel.
Fabric stretches to carry bottles of various sizes.
Bag stuffs into a built-in pouch with carabiner for convenient storage and transport.
Front pocket stores essentials like key, ID, cards, cash, or lip balm.




HAW

AIʻI PACFIC PARKS CHICO BAG



The Vita rePETe is our popular Vita style reusable bag made out of recycled materials! This fashion-forward lifestyle bag is designed to wear on your shoulder and is manufactured out of 99% recycled materials. The Vita rePETe reusable bag is a fashionable way to make an environmental statement.

Hawaiʻi Pacific Parks Tote Bag
This sharp-looking mini-tote is made of durable, lined, non-woven polypropylene for a nice long bag life, which is great as you will be toting this tote everywhere—grocery store, beach, yoga class, lunch, you name it. The sea turtle logo pops from the teal background, and the volcano and ocean waves will remind of you of our Pacific Island national parks. Reduce and reuse!

All Park Tote Bag
This roomy, attractive, durable tote bag will help you with groceries, gym gear, baby things, a picnic lunch for four, and anything else your travel bug heart desires to tote. Images depict six national parks in Hawaiʻi and American Samoa. Take it with you in the car, on the plane, in your luggage or backpack as you navigate the highlights (and day to day necessities) of your life.

Hawaiʻi Volcanoes National Park Insulated Bottle 
Haleakalā National Park Kīpahulu District Insulated Bottle
BOTTLE SPECS
Laser Etched Logo

Uniquely designed to represent each of our national park partners in the Pacific.
Leak-Proof Twist Cap

Locks into place and stays open while drinking.
Easy to open and won't leak.
Double-Wall Vacuum Insulation
Keeps drinks cold for up to 24 hours or hot for 12.
32oz capacity. 
Hawaiʻi Pacific Parks Insulated Mandala Bottle
32 oz. insulated bottles keep liquids hot or cold all day. Fits easily in your backpack and holds enough to keep you hydrated while adventuring at the national parks, or while out running errands. These bottles are etched (nothing to peel or fade) and uniquely designed to represent each of our national park partners in the Pacific. Keeps beverages hot for up to 12 hours, and cold up to 24 hours.